Ways That Decorative Concrete Helps You To Enhance Your Home's Value In Carlsbad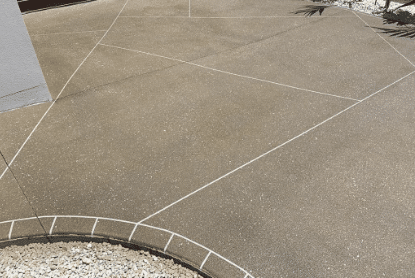 Concrete is one of the most versatile and affordable materials available for home improvement projects. Not only is it durable and easy to maintain, but concrete can also be customized to suit your individual taste and style. If you're looking for ways to add value to your home, consider using decorative concrete in one or more of the following ways:
1. Create An Outdoor Living Space
A stamped concrete patio or deck is the perfect place to relax and entertain guests. It's also a great way to extend your home's square footage and increase its value.
2. Add Curb Appeal
A new concrete driveway or walkway can give your home an instant facelift. And, since first impressions are everything, that added curb appeal could lead to a higher selling price down the road.
3. Install A Fence Or Retaining Wall
A well-built fence or retaining wall can do more than just improve your home's curb appeal. It can also add privacy and security, two things that are always in high demand.
4. Transform Your Kitchen Or Bathroom
Whether you opt for new countertops, flooring, or tile work, concrete can help you achieve the high-end look you desire without breaking the bank.
5. Create A Statement With Stained Concrete Floors
Stained concrete floors are not only beautiful, but they're also easy to care for and extremely durable. What's not to love?
6. Enhance Your Landscaping
From concrete pavers and edging to retaining walls and water features, there are endless ways to use concrete to improve your landscaping. Not only will your yard look its best, but you'll also add real value to your home.
7. Add A Fire Pit Or Outdoor Fireplace
Nothing says summer like gathering around a roaring fire with friends and family. And, when that fire is in a beautiful concrete pit or fireplace, you're sure to impress your guests. Plus, you'll increase the value of your home in the process.
8. Install A Basketball Court Or Tennis Court
If you have the space, why not put it to good use? A concrete basketball or tennis court can provide hours of fun and exercise for the whole family. Plus, it can make your home the envy of the neighborhood.
FAQ's
What Improves The Appearance Of Concrete?
Stamped concrete, exposed aggregate, staining, and engraving are all popular ways to improve the appearance of concrete.
How Often Should Concrete Be Maintained?
Concrete should be cleaned and sealed every one to three years, depending on its location and exposure to the elements.
How Do You Keep New Concrete White?
You can keep new concrete white by power washing it and then sealing it with a clear, non-yellowing sealer.
Conclusion
Decorative concrete is an excellent way to add value to your home. Not only is it attractive and durable, but it's also easy to maintain. When it comes time to sell, you're sure to reap the benefits. For more information, contact our professionals from Concrete Contractor Carlsbad at (760) 576-2525.